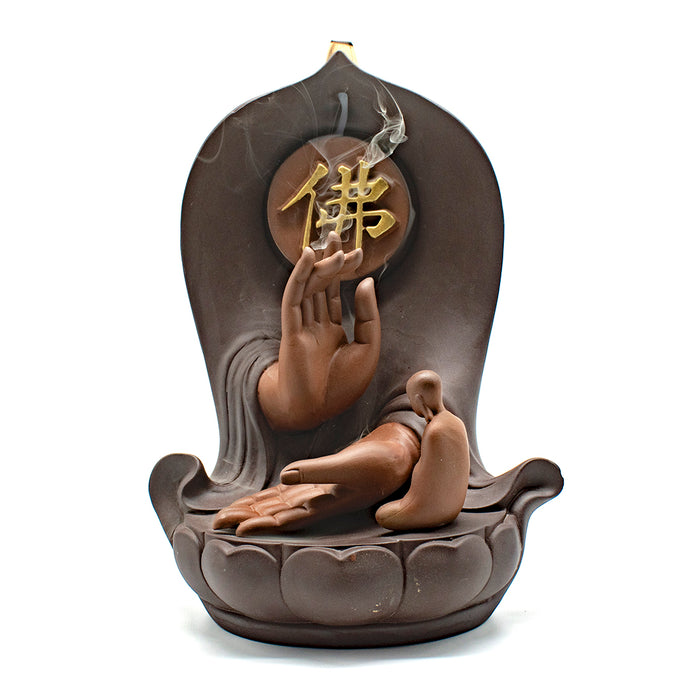 Serenity Hand Ceramic Backflow Incense Burner
A powerful display of prayer and reverence
serves as our newest backflow incense burner. This beautiful design incorporates the calligraphy symbol of Buddha with the serenity hand. Sitting in front – deep in prayer is a lone contemplative monk.
Made entirely of natural clay and incorporating soft muted colors, this is a both a symbol of serenity and a truly beautiful piece of art. Shipped with 30 pieces of incense.