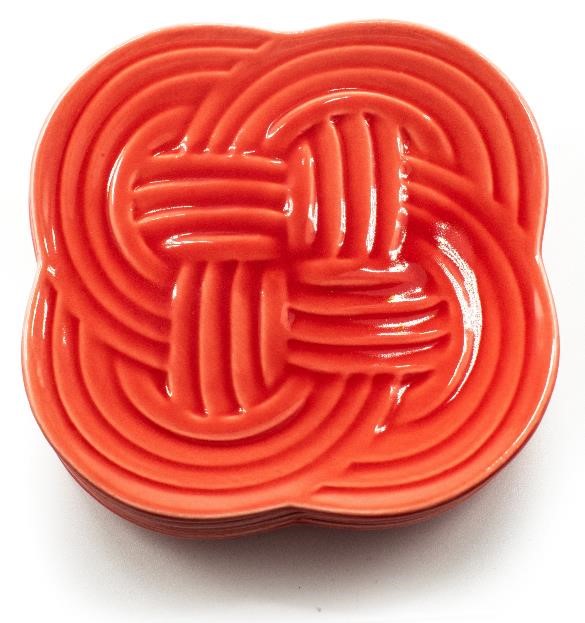 Endless Knot Trinket Dish Set
The Endless Knot is an ancient & powerful cultural symbol.  The interlaced lines have no beginning nor end, and are a symbol of Buddha's endless wisdom and compassion.  You will also find a similar symbol with the Celtic Endless Knot – representing eternal loyalty, faith & love.
Produced from high-quality ceramic and glaze, our ceramic Endless Knot Trinket Dishes are perfect for your favorite rings, keys or other treasure.
Size: 4.25"L x 4.25"W