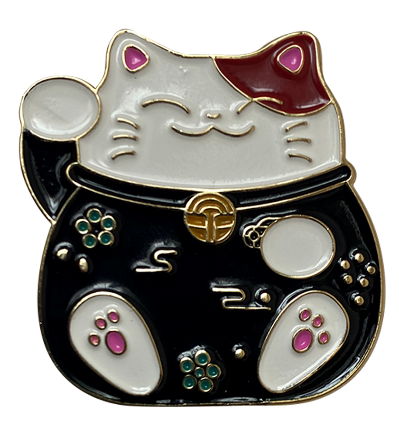 Lucky Cat Enamel Pin - Black
Maneki Neko translates to Beckoning Cat, also known as, The Lucky Cat. It is believed that when the cat's right paw is raised it invites good fortune and money.
Whether you love the red or the black these super cute lucky cat  enamel pins will be sure to brighten your day.  These pins come with a sturdy white backer card for easy display. 
Size: 1.5" x 1.5"