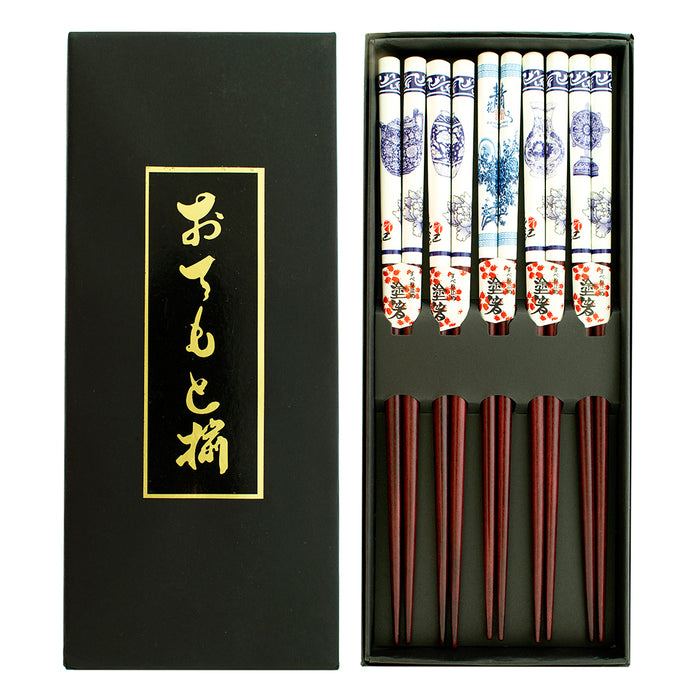 Blue & White – Wood Chopsticks
Dark wood balanced by elegant blue & white makes these a particularly beautiful & distinctive set. The refined narrow tip design reflects the traditional Japanese style of chopsticks.
Beautiful gift box accompanies this set – featuring bold artistic calligraphy that describes the boxed set of chopsticks.

Size: 9" L
Price: $5.15 / Set of 5
Packaging: Gift Box