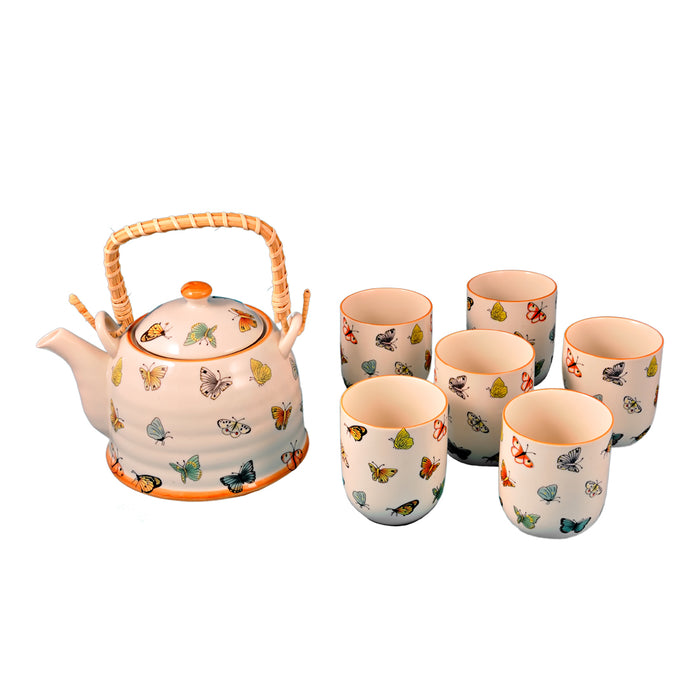 Butterfly Tea Set (6 cups)
One of our most popular teapot sets - this stunning set personifies simple elegance.  The small butterfly images are exquisite and hand painted.  This substantial set includes 6 cups and a removable metal strainer.
Teapot Dimensions: 7" x 5.5" x 5.1"
Teacup Dimensions:  2.5" x 3.1" x 2.5"
Teapot Size: 36 ounces