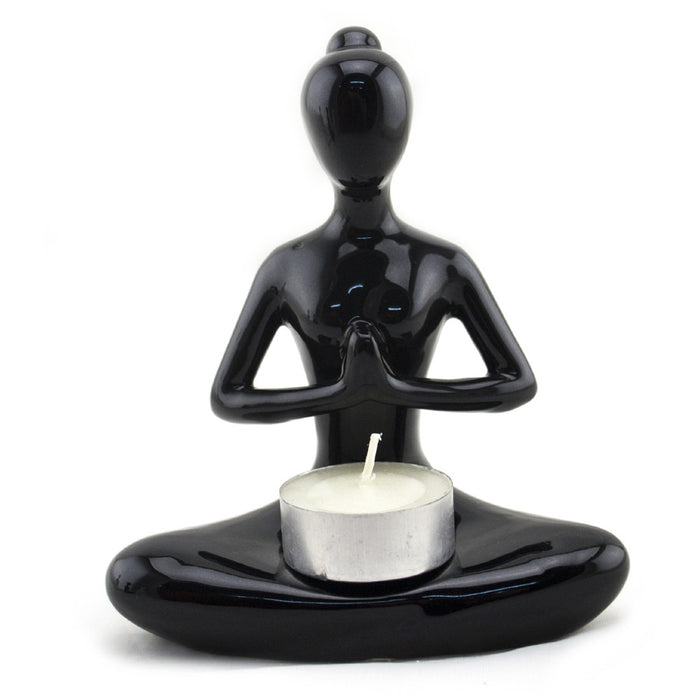 Ceramic Candle Holder - Yoga Lady Prayer - Black
Contemporary two-tone Yoga Goddess work great as either a stand-alone piece, or pair.
Tea light included. When lit, watch the flames reflection flicker across her high gloss figure. Their aura permeates the surroundings, bringing calm and serene into your home or office.
Dimensions:  5"H