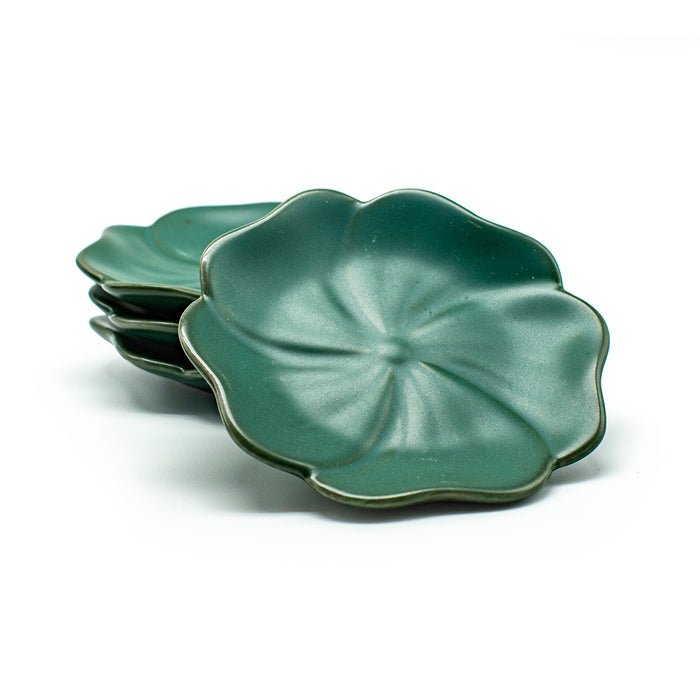 Ceramic Tea Bag Holders (4pc Set – Green)
A simple but elegant design offers a perfect solution for that every day problem of handling a tea bag! Though originally designed for tea bags – the 3.5 inch diameter dish is also perfect for change, earrings and other curios on your desk or bedside.
The soft luminescent glaze is both elegant and easy to match with other teaware. The lotus design represents a symbol of hope and recovery.