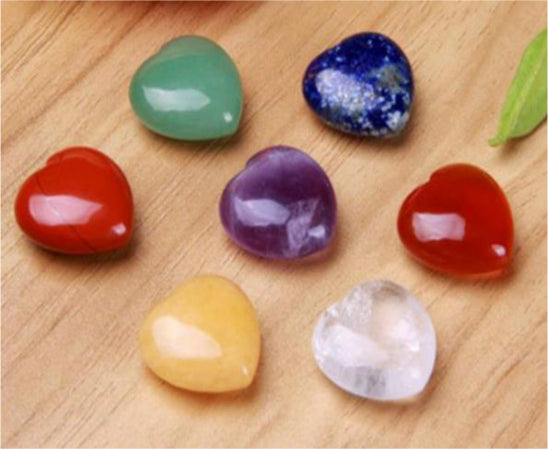 Chakra Hearts – Meditation Set
Our newest addition to our growing line of Chakra giftware. Each heart-shaped stone is beautifully polished and the entire set is packaged in a organza pouch.
7 beautiful natural stones reflecting chakra colors – comprise this lovely meditation set. Chakra originates in the Hindu belief in the spiritual body. Chakras are regarded as an energy field within the body. Their purpose is to keep the physical and spiritual body in balance.   Your set contains 7 natural stones: amethyst, lapis, aventurine, yellow jade, red jade, red jasper, clear crystal.


Size: 0.8" x 0.8" x 0.4" each
Packaging: See-thru Organza Pouch w/Story Card