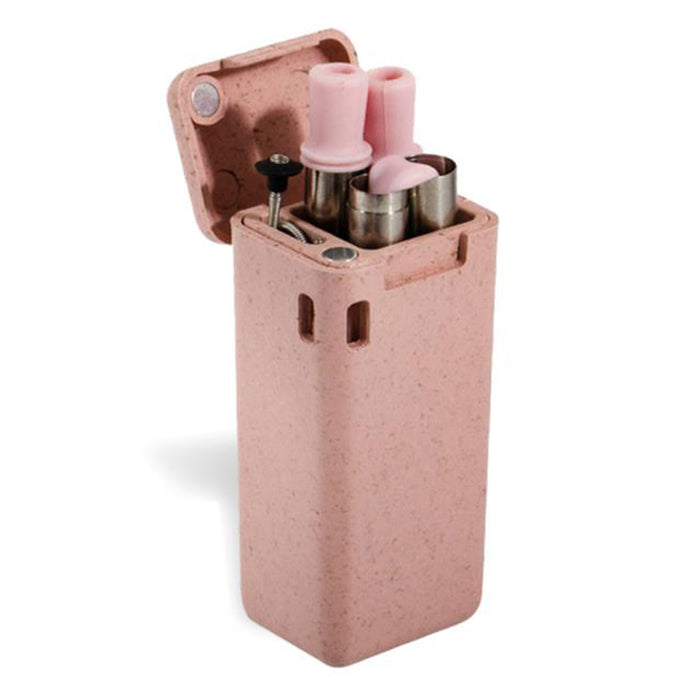 Collapsible Stainless Steel Straw with Eco-Friendly Case (Pink)
The best version of the reusable straw in the marketplace. This straw is collapsible, making it much easier to carry and re-use. The soft silicon tips are the ideal material for safe and sanitary use.
Our collapsible straws are packaged in a carrying case made from sustainable natural wheat straw. And, the case includes a convenient cleaning tool.
Dimensions: