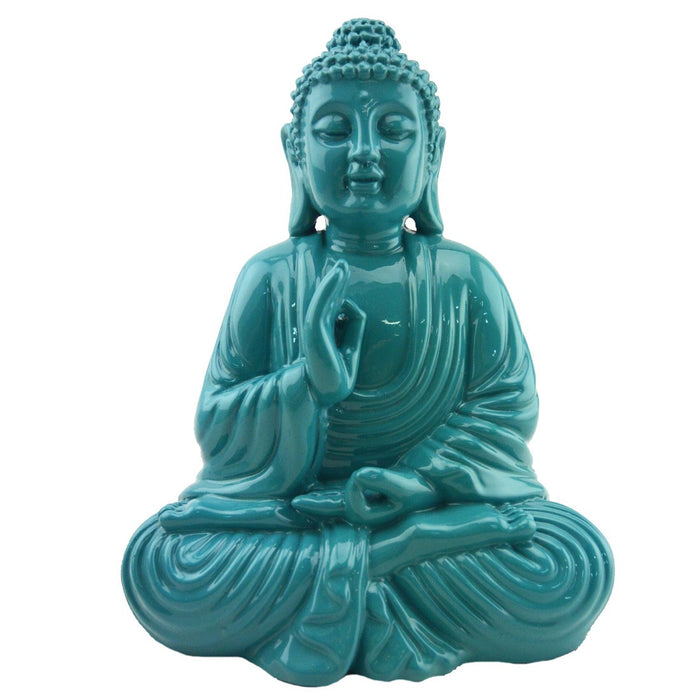 Colorful Buddha - Turquoise
Brighten up your home with a pop of color! With a bold splash of color, the traditional and beloved Buddha is transformed into a contemporary and fun piece of home decor. Buddhas hand is in the Vitarka Mudra position - opening up the mind and body to intellectual argument and discussion. Place this Buddha in your home to welcome in thoughtful discussions.
Dimensions:  5.9" x 3.5" x 7.8"