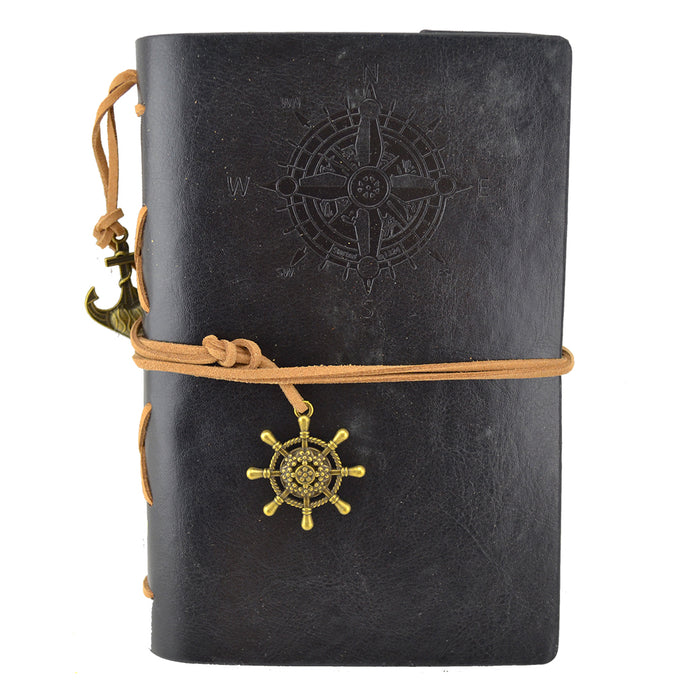 Journal - Compass - Black
Our bound notebooks are a top-seller, and no wonder this line is packed with value! The durable three ring binder on the notebooks interior allows you to take out pages (or add them) without tearing any paper. The external metal charm wraps around to secure the notebook shut when you're on the go!
Dimensions:  6.5" x 4.3"