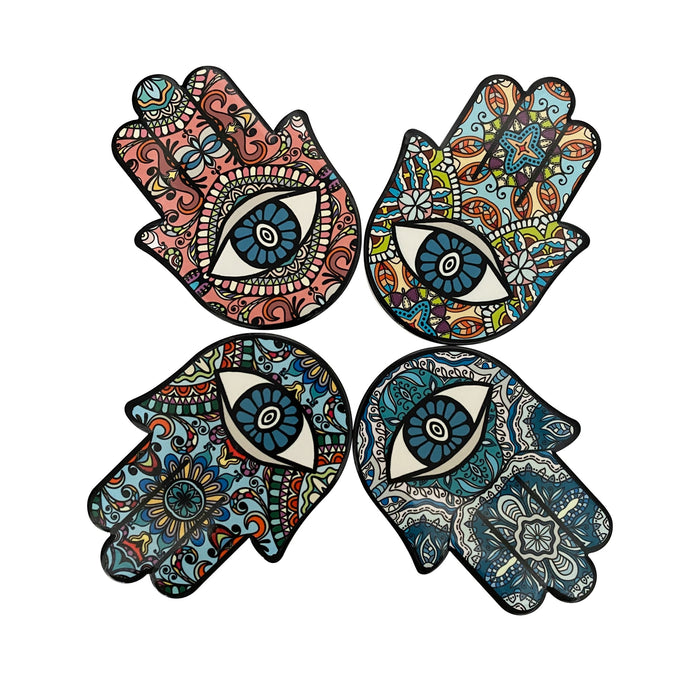 Evil Eye Ceramic Coaster / Trivet Set
The combination of the Hamsa Hand & Evil Eye offers a formidable and powerful symbol of protection. With the fingers pointing upwards, the Hamsa Hand offers benevolence and protection. The accompanying Evil Eye serves to dispel negative energy. Together, the Hamsa Hand & Evil Eye are the ultimate symbol of protection.

Our coaster / mini trivets are produced in high quality ceramic with bright vibrant colors. Each has a texture befitting of a hand-crafted piece and each has a sturdy cork-lined bottom.
Size:4" x 5.5"