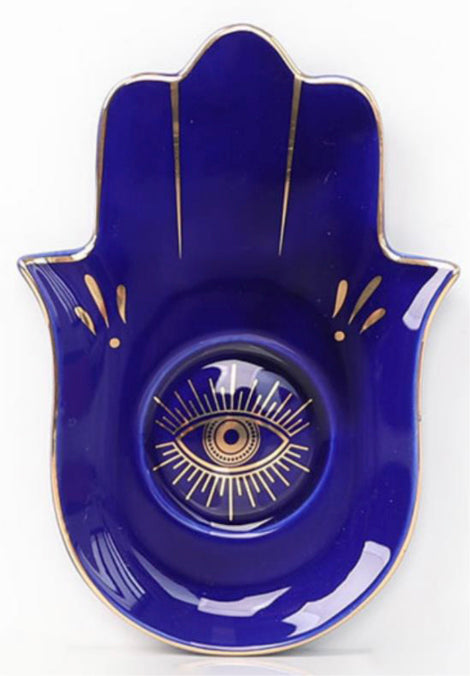 Evil Eye Curio Dish – Ceramic
No pun-intended when describing this very cool curio dish as "eye-catching."  It stares back at the world to ward off the evil spirits and keep you safe from harm.
Made from high quality ceramic – with a striking glaze finish.   The entire dish is edged with gold trim.