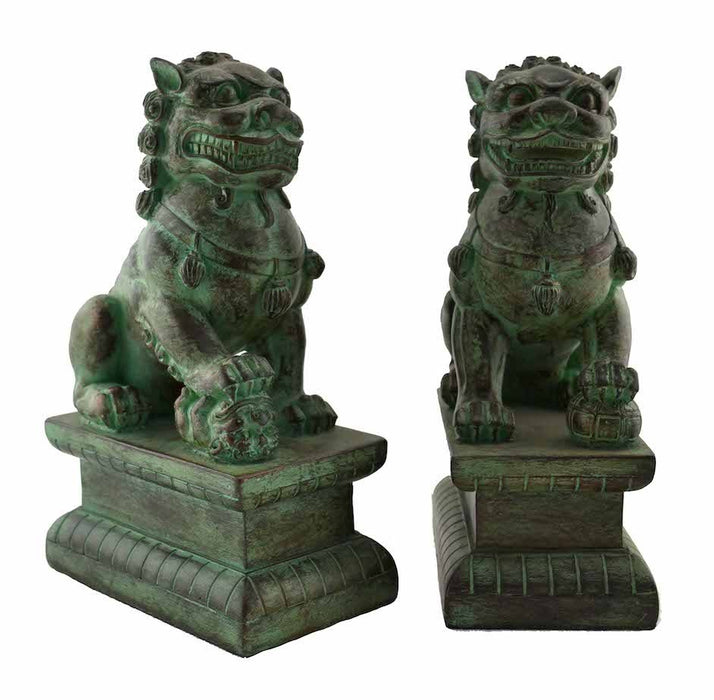 Fu Dog Pair - Bronze Finish
Legend has it that these fierce creatures will eat wicked people. Placed on guard at the front door these Fu Dogs will bring luck ans protection to your home or office. The male Fu Dog rests his left foot upon the world, and protects possessions and success. The female has her right foot upon a baby and protects the home and family.
Dimensions:  8.25"H x 5"