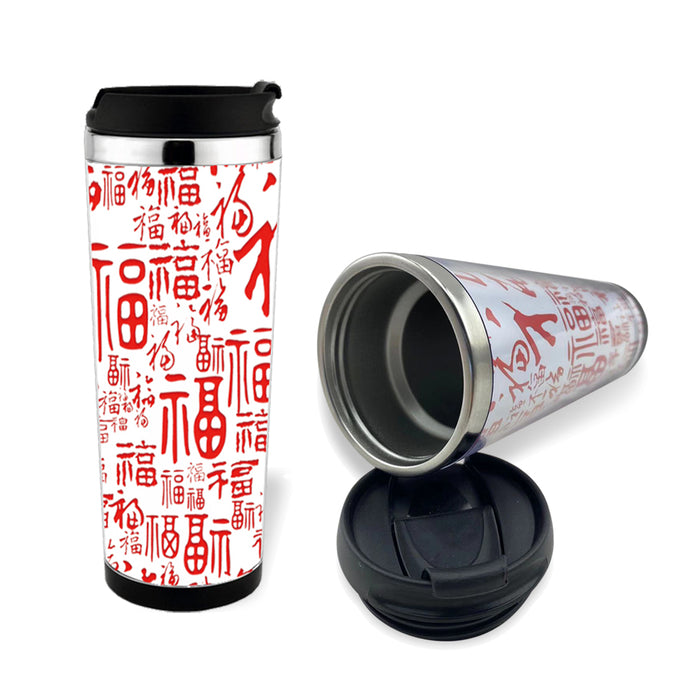 Good Fortune Travel Mug with Stainless Steel Liner
A striking new design adorns this practical and sturdy travel mug. The red symbols depict Asian calligraphy. The symbol is pronounced: "Fu" – and represents Good Fortune & Happiness. The artwork depicts various forms of the same symbol.
The lid has an easy-flip drinking mechanism, and the inside of the mug is line with high quality stainless steel – designed to keep your beverage hot or cold for a longer period of time.
Size: 15 ounces