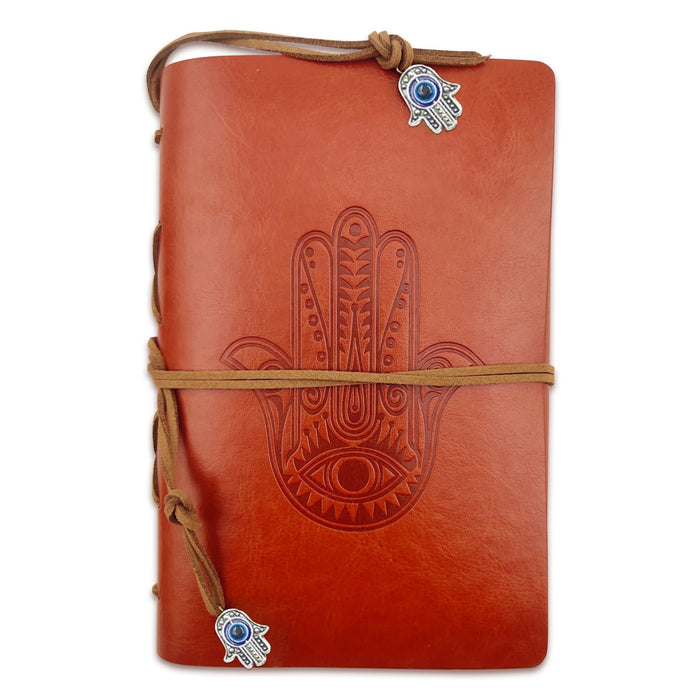 Hamsa Evil Eye Journal –Brown
Our Leatherette Journal is one of our most popular product categories. The journal has a sturdy metal multi-ring binder (making it so much easier to flip the pages). And the pages are removable. The journal is highlighted by two cast metal charms –and packaged in an eco-friendly craft-paper gift box. This is a perfect gift for any person and any age. Let's get off the phones and start journaling!

The combination of the Hamsa Hand & Evil Eye offers a formidable and powerful symbol of protection. With the fingers pointing upwards, the Hamsa Hand offers benevolence and protection. The accompanying Evil Eye symbol serves to dispel negative energy. Together, the Hamsa Hand and Evil Eye are the ultimate symbol of protection.
Size:6" x 8.25"