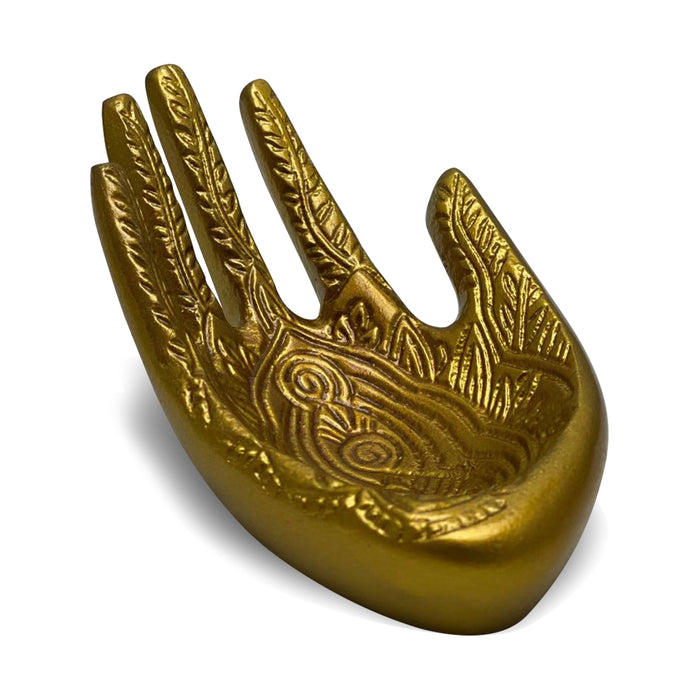 Henna Pattern Hand Catch-All Curio Dish
A beautiful design depicts the beauty of henna. Henna is a small Shrub that provides natural dyes that have become popular for temporary tattoos. The temporary tattoos are popular in weddings and ceremonies in India and Southeast Asia.
The hand shape is a perfect design as a multi-function curio dish. Perfect for holding rings, earrings, loose change – and can even function as an elegant holder for cone incense.
Dimensions:  2.75" x 2" x 4" H