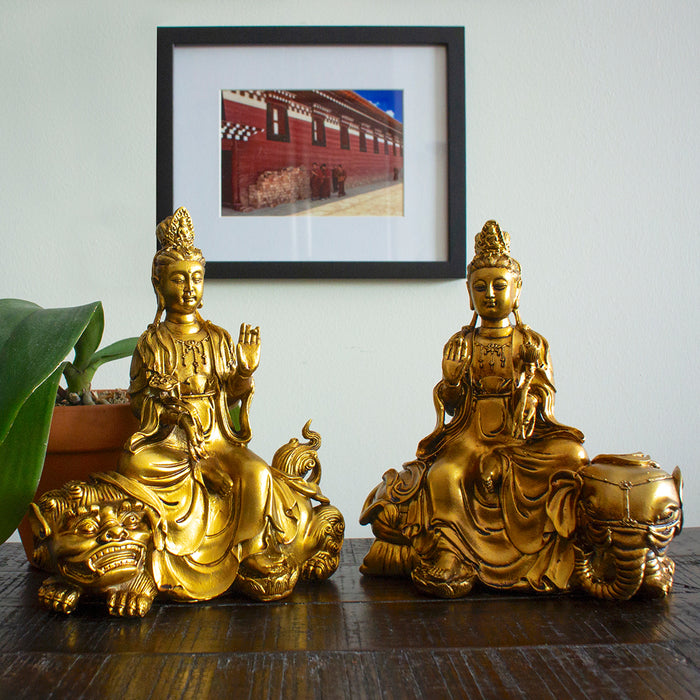 Kwan Yin & Spiritual Animal Set – Brass Finish
Bold, dramatic and incredibly eye-catching! Our new Kwan Yins – cast in a rich brass finish – are instant conversation starters. Interest in the Goddess Kwan Yin continues to grow as she is recognized as the most powerful female figure in the realm of Asian spirituality. She symbolizes compassion – mercy – and kindness. Kwan Yin sits astride very powerful and symbolic animals: elephant & the mythical Pi Xiu dog. Elephants symbolize wisdom and the ability to overcome obstacles (Think Ganesh!). The Pi Xiu is a powerful mythical animals – symbolizing good fortune and protection.
Dimensions: 7.5" x 4.3" x 8.7"