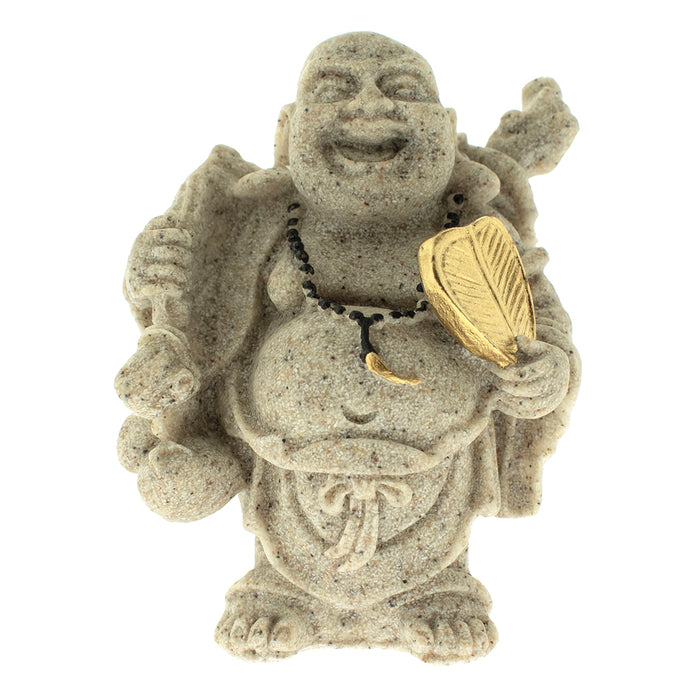 Laughing Buddha w/Gold Fan
Wearing a string of prayer beads and holding a gold fan, this is another new version of our popular sandstone Buddha series. The term Buddha is translated as the "Awakened One" and describes a state free of faults and obstructions. With a mind free of obstructions, Buddha effortlessly bestows blessings upon others.
Produced in a sandstone finish – the overall feel and texture is natural & realistic. When you wave a fan, it is thought to help banish bad luck and negativity from your life.

Size: 2.25" W x 2" D x 3.25" H