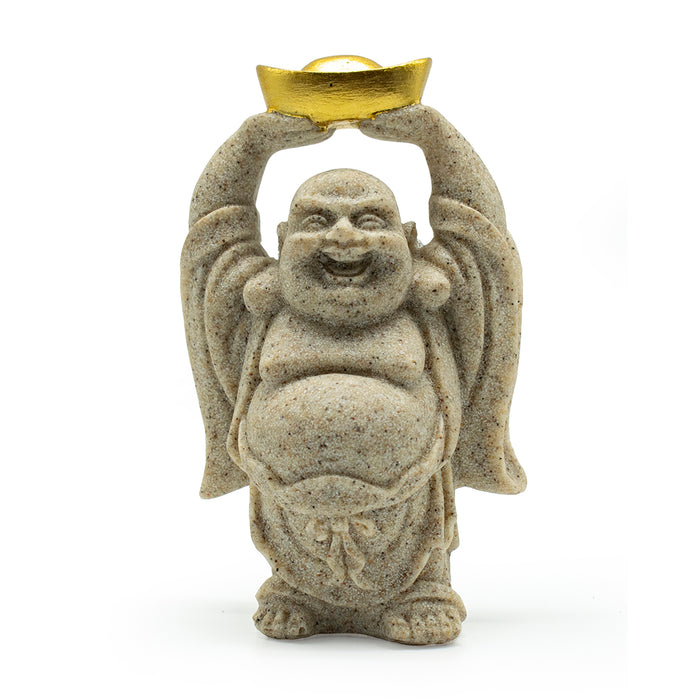 Laughing Buddha w/Gold Ingot
A wonderful and inspiring depiction of a joyful and happy Buddha. The term Buddha is translated as the "Awakened One" and describes a state free of faults and obstructions. With a mind free of obstructions, Buddha effortlessly bestows blessings upon others.
Produced in our popular sandstone finish – the overall feel and texture is natural & realistic. The gold ingot on top is a symbol of abundant riches and success.

Size: 2.5" W x 1.5" D x 4" H