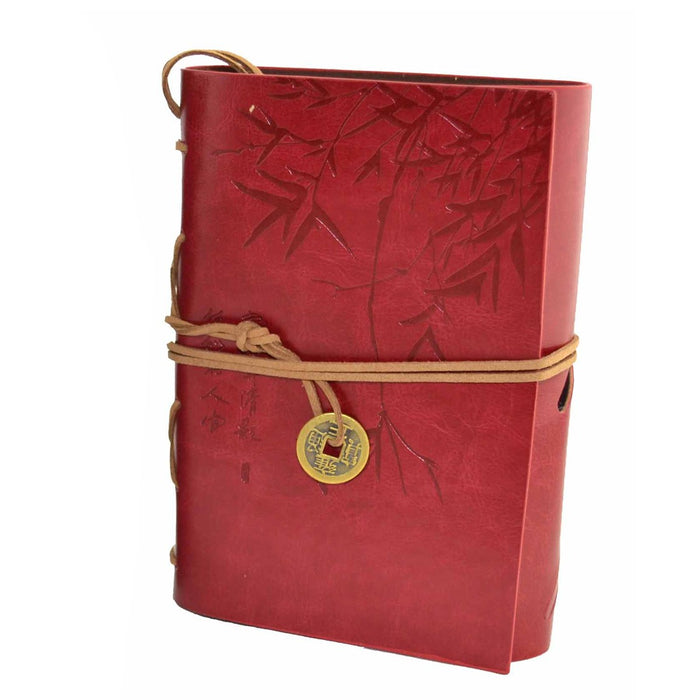 Asian Bamboo Leather Journal - Red
Our bound notebooks are a top-seller. This is no surprise as this line is packed with value! The durable three-ring binder in the notebook's interior allows you to remove or add pages easily.  Our journals are made from high-quality leatherette that has the same look and feel of genuine leather.  The external metal charm wraps around to secure the notebook shut when you are on the go! Packed in an eco-friendly craft-paper gift box. 
Dimensions:  5.1" x 7.5"