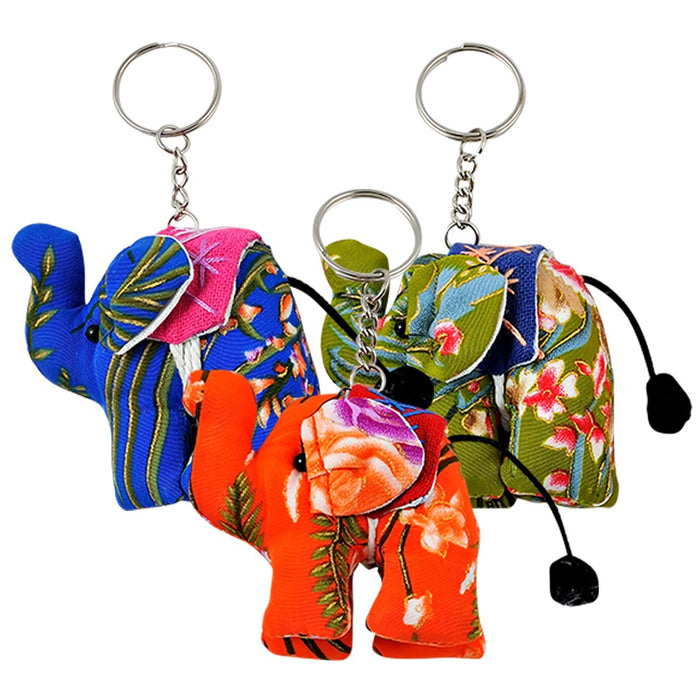 Key Chain - Lucky Elephant - Assorted Colors
Small swatches of colorful fabric are gathered by villagers and sewn together entirely by hand. Each is unique and different. In Asia, elephants are regarded as a symbol of power, strength, wisdom, and longevity. One of the celestial animals in Buddhism, elephants thought to be special because they offered wishes and flowers to Buddha.
Dimensions:   2.75" x 2.4" x 1.75"