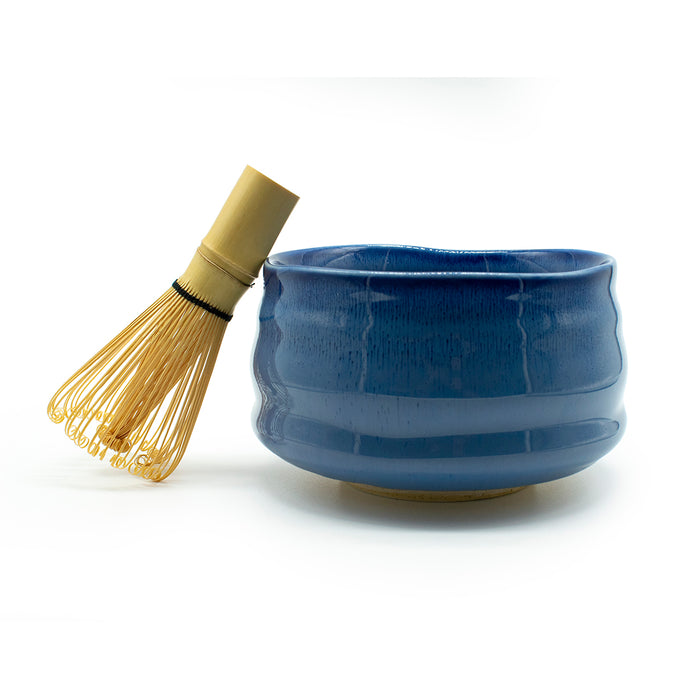 Matcha Bowl w/Bamboo Whisk
Matcha is the finely ground powder of green tea leaves. Unlike traditional tea, with matcha, you are drinking the actual leaves, which have been finely powdered. Traditionally, you mix about a teaspoon of matcha powder with 1/3rd cup of hot water (heated to less than a boil). The whisk is essential and is used to blend the powdered tea into the water.
Our beautiful Matcha Bowls are entirely hand-formed and each is a little unique. The undulating edge is a distinctive design feature. The glazes are beautiful and vibrant.


Bowl Size: 4.75" D x 3.5" H
Whisk Size: 2.25" D x 4.25" H
Price: $20.00/Set of 1 Bowl & 1 Whisk