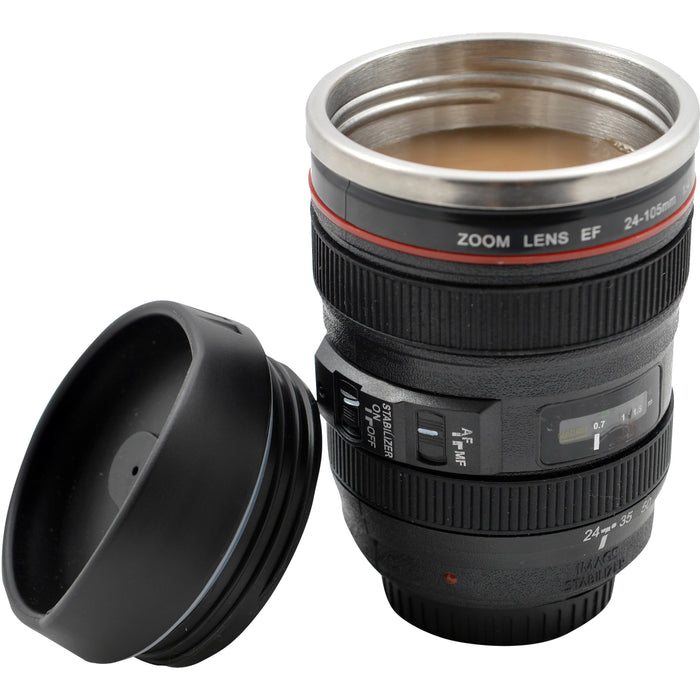 Camera Lens Mug with Stainless Steel Liner (Black)
Our Top Seller!!  Look again; your eyes are fooling you. 
This is a remarkable and accurate reproduction of a genuine camera lens with just one big difference. - it is actually, a high-quality thermal coffee mug!   Our version is the best on the market with a stainless steel liner. 
You will love discovering all the fun camera details such as the focus rings and more.  Packed in a wonderful gift box.
Dimensions:  3.5" x 5.75"