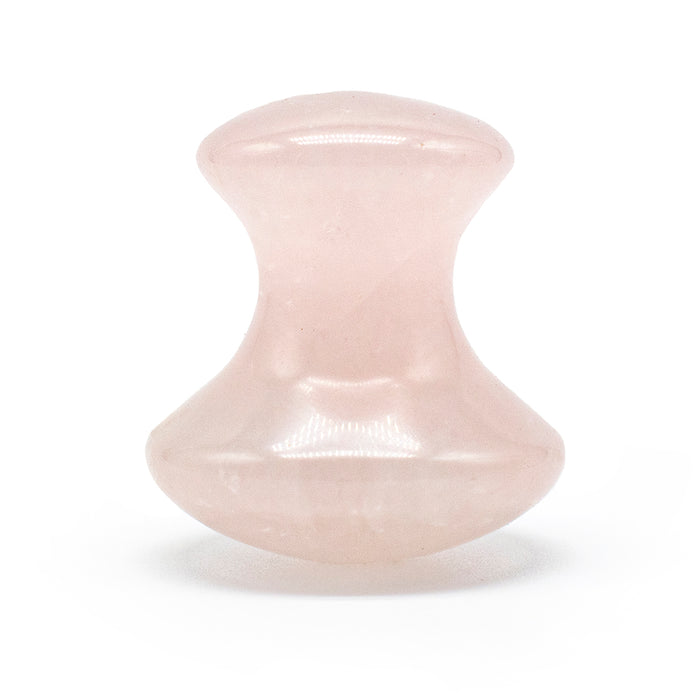 Rose Quartz Eye & Face Depuffer
Beautiful solid rose quartz serves as the newest
addition to our traditional line of Asian health & beauty tools. Apply your favorite skin cream to the area around your eye. Gently press and pull the rose quart depuffer from under your eye to your temple – several times. You will stimulate blood flow and reduce puffiness.
Similar to the original jade roller, this beauty implement is based on the concept of stimulating blood flow and circulation through firm but gentle pressure.
Size: 1.5" D x 1.5" H
Price: $6.50
Packaging: See-thru Organza Pouch with Instructional Hang-Tag