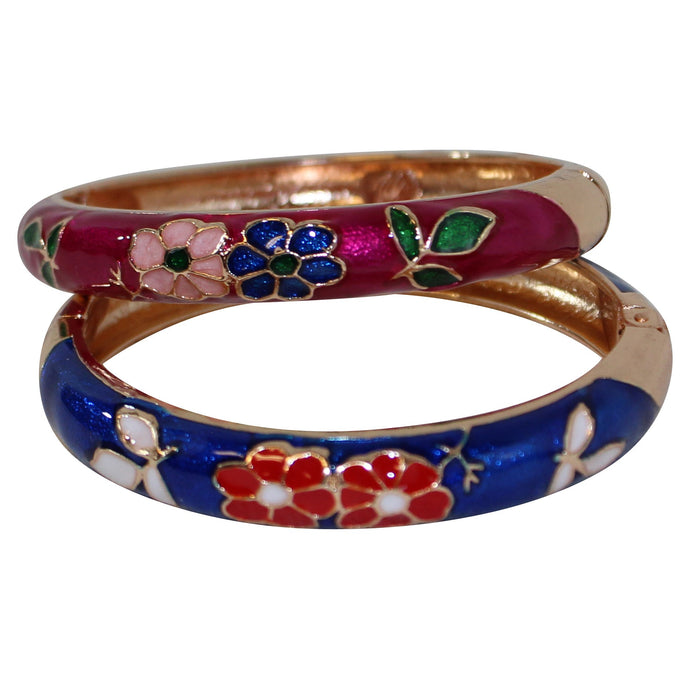 Enamel Bangles - Set of 2 - Magenta & Blue
Old folk of Asia that combines intricate metalwork and enamel. When heated at very high temperatures, enamel becomes vibrant in color - with a wonderful metallic finish. Ideal technique for creating vibrant & eye catching jewelry.
Dimensions:  2.75"D x 0.4"