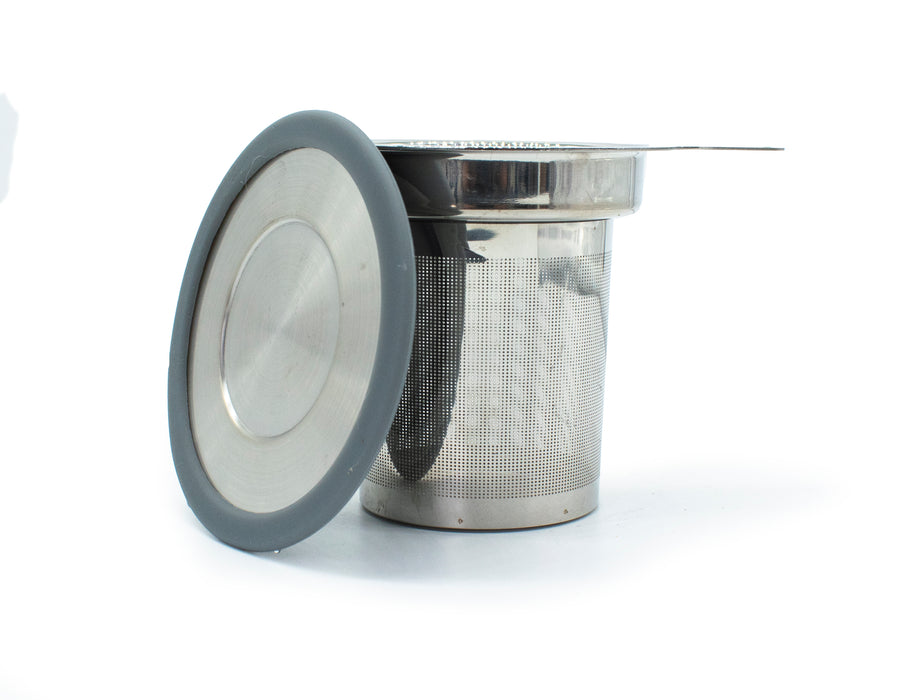 Stainless Steel Tea Strainer
A perfect day-to-day accessory for the tea enthusiast – or even tea-drinking beginner.  The high-quality design fits with most standard mugs or cups.  The tightly constructed mesh ensures that even the most finely ground tea won't slip through into your tea drink.  
The stainless-steel construction does not corrode and offers a clean and hygienic material for many years of use. A rubber-reinforced lid sits upon the strainer keeping your cup of tea warm as it steeps.
Dimensions: 3.5" D x 3.2" H