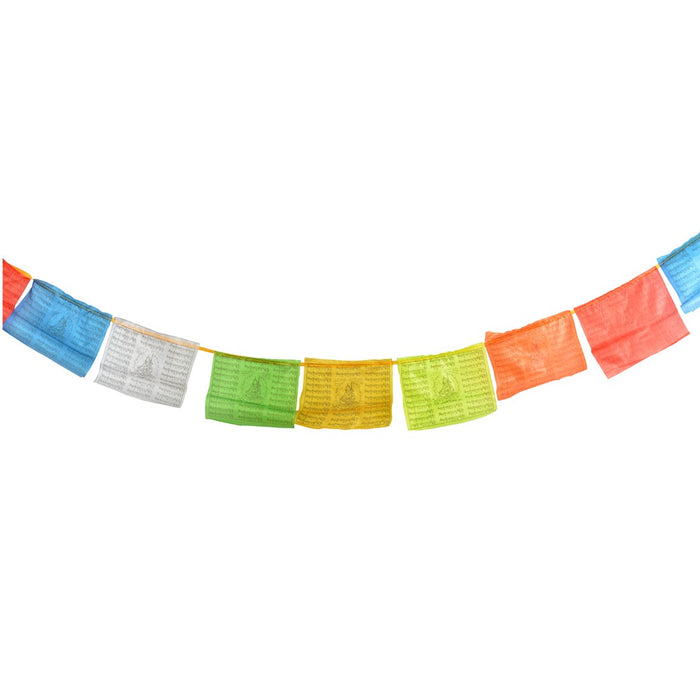 Tibetan Prayer Flags - 7 Colors - 21 Flags
Long strings with brightly colored cloth flags are found on the mountain-high ridges of the Himalayan Mountains. They are used to bless the stunning surrounding countryside. Flags are decorated with Tibetan text - traditionally printed by wood blocks. Our prayer flags are 100% authentic - acquired from traditional Tibetan artists. Perfect decor for your yard, patio or home.
Dimensions:  9" x 10.5"