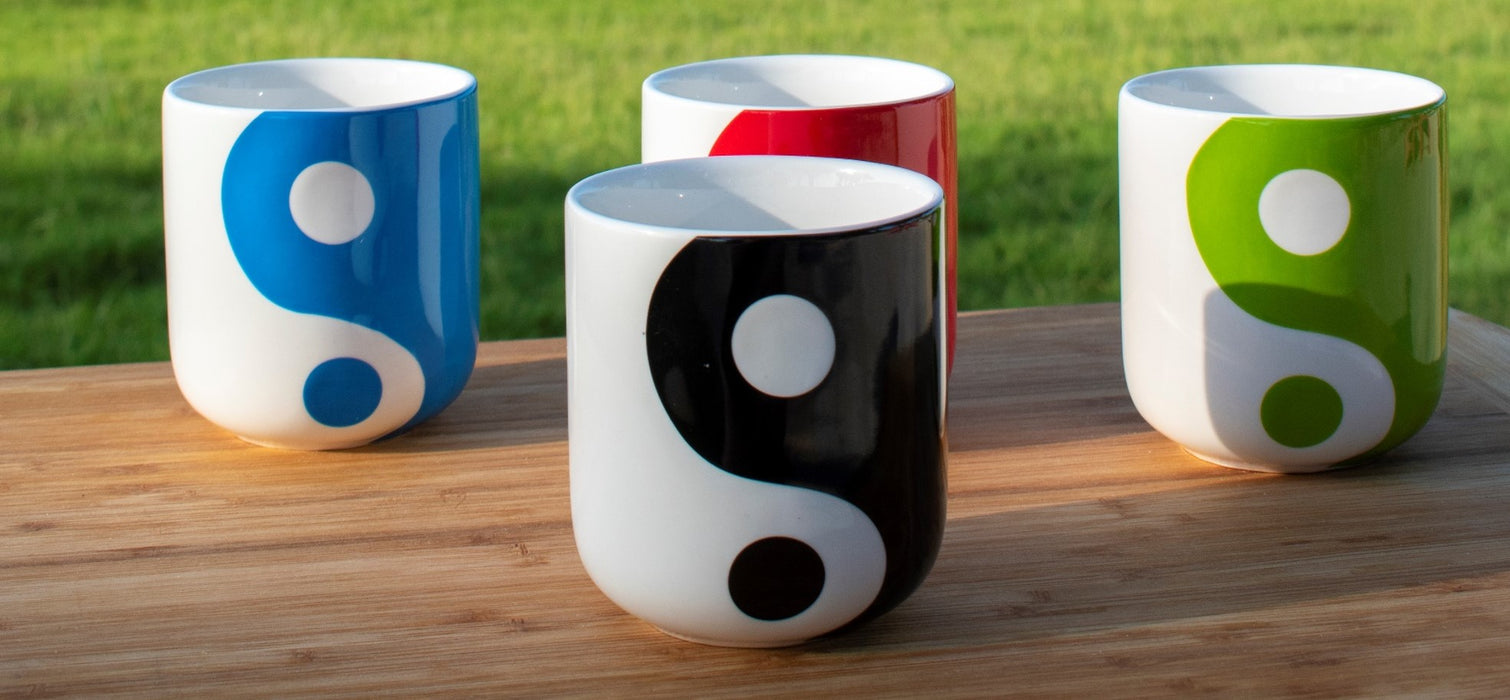 Yin Yang Cup Set - Set of 4
In ancient Chinese philosophy, yin and yang is a spiritual concept that describes how opposite forces may be complementary and interconnected. Through this interdependence, the two opposing forces can be supportive of each other's existence.
Our vibrantly colored cups are made from high-quality ceramic. A perfect gift for anyone – which can be enjoyed with your favorite tea, coffee, hot coco.
Size: 3.1"D x 3.5"H